The Team To
Convert Urban Logistics From Cost Factor To Experience And Business Growth Factor
Move everything. In one touch. Dreams or reality?

This is the mission we are fully dedicated to. We have a vision to introduce sustainable last-mile delivery Logtech anywhere in the world.
Managing a delivery shouldn't take more than a few clicks!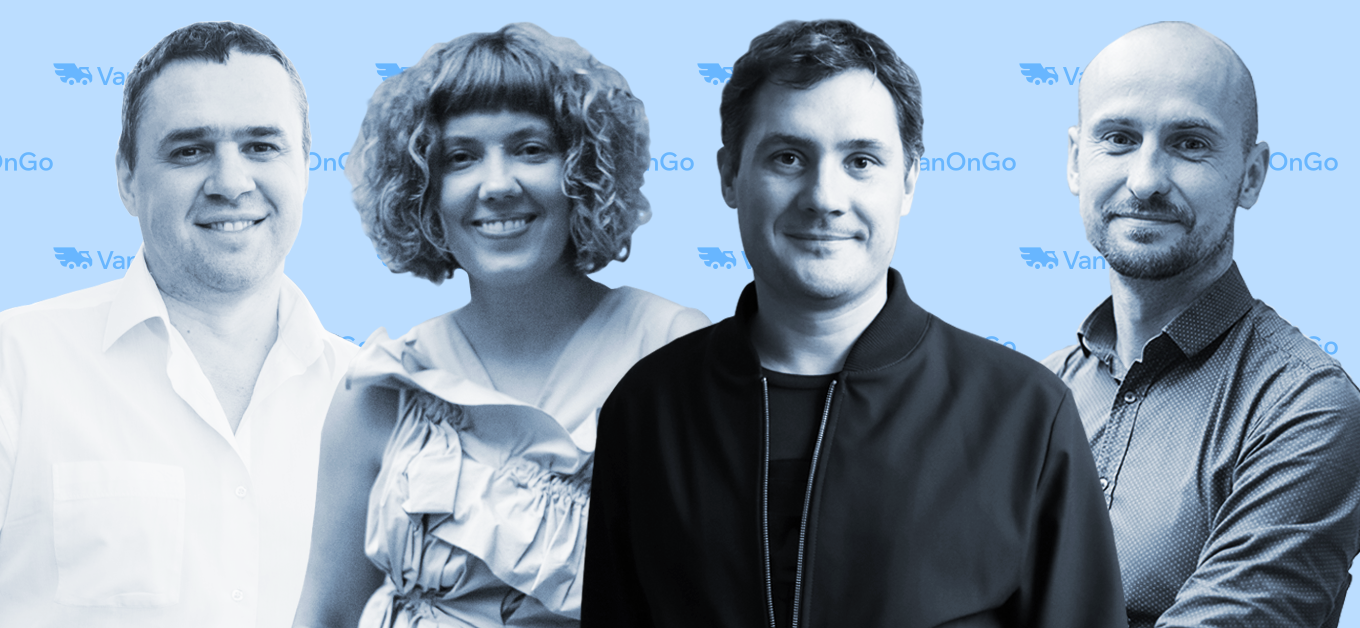 About Us: From Driving Experience To Delivery Experience
At VanOnGo, we're driven by innovation and a proven track record of success. Our co-founder's team's solid experience in the automotive industry has already revolutionized the way we navigate with cutting-edge AR technology*, putting a premium on the driving experience.
Now, we're channeling that same passion and expertise into logistics. In both automotive and logistics, our focus is on delivering excellent experiences. Today, logistics is about more than just moving goods; it's about creating digital experiences for customers and helping businesses thrive.
We've seen firsthand how innovation can transform industries and are dedicated to fundamentally changing the logistics landscape. Join us in shaping the future, where every delivery is an exceptional experience.
With our SaaS you're joining a movement to redefine logistics for a digital age. Be part of something extraordinary. Join us on the mission, and let's revolutionize logistics together, bringing a commitment to excellence from driving experience to delivery experience.
*Founding Team was a part of the Apostera - the Mixed Reality Munich based startup who has disrupted the Driving Experience in Automotive by bringing AR tech to HUDs, thus merging the physical and digital worlds together. Success story: from idea to mass production with premium German OEM just in 4 years. Samsung acquired the company at the beginning of 2022.
Milestones
Our journey began in the vibrant city of Tallinn, Estonia back in August 2019. From the very start, we set out with a consumer-centric vision.
In November 2020, we made a bold move and pivoted our model to serve businesses. This shift allowed us to spread our wings and extend our product portfolio to cater to a wide array of merchants with OnGo Business, and delivery fleets with OnGo Fleet.
Fast forward to December 2021, and we were celebrating a significant milestone - 150,000 successful deliveries. In December 2022, we marked another incredible achievement with 500,000 deliveries, expanding our reach to include Germany, Romania, and Poland.
Through dedication, innovation, and a commitment to serving our clients, we've transformed from a local startup into a global force in logistics. And the best part? Our story is still unfolding, with new chapters waiting to be written. Join us as we continue to shape the future of logistics, making it simpler, smarter, and more efficient for everyone.
Some Of Our Trusted Customers
We got a good reliable partner with whom we can open other markets. The Supply Chain has been established, which we see as a good competitive advantage. We got good service, technical support is always in touch.In our case, you covered both the software service and the communication with the client through the app and the physical delivery itself, which in combination is very cool - in order to launch in another city or country. We need just a partner like you - who has global coverage, because we have expansion plans. The benefit for us is that we can immediately deploy business in a new location, in a new region. Nutrition Pro
Sustainability: Climate-Friendly Delivery
Dynamic Solver
:
Deliver More With Less CO2
Combines pre-scheduled, dynamic routings, and route fragments into one cohesive routing session to meet specific time commitments and at the same time minimized number of milage and vans to use. Thus reduce the carbon footprint.
Parking Solution:
No Slow Down Or Blocking Surrounding Traffic
Due to data collection to find the nearest parking place that do not block the streets thus reduce city congestions.
CO2
Neutral Delivery
All carbon footprint is compensated thank to the partnership with AgriEye: no till organic agriculture, reforestation / land restoration projects.