Streamline your delivery process and free up valuable time with our efficient solutions. Experience a first-class delivery operation with ease.
Optimize your logistics and monitor your deliveries from beginning to end. With improved cost- effectiveness and versatility, you can achieve scalable growth. VanOnGo streamlines your processes and reduces administrative work while you manage your own fleet.
Maximize your delivery efficiency with VanOnGo's cutting-edge route optimization technology. Using AI and machine learning, VanOnGo calculates and optimizes routes based on multiple factors such as time, location, and capacity for optimal results.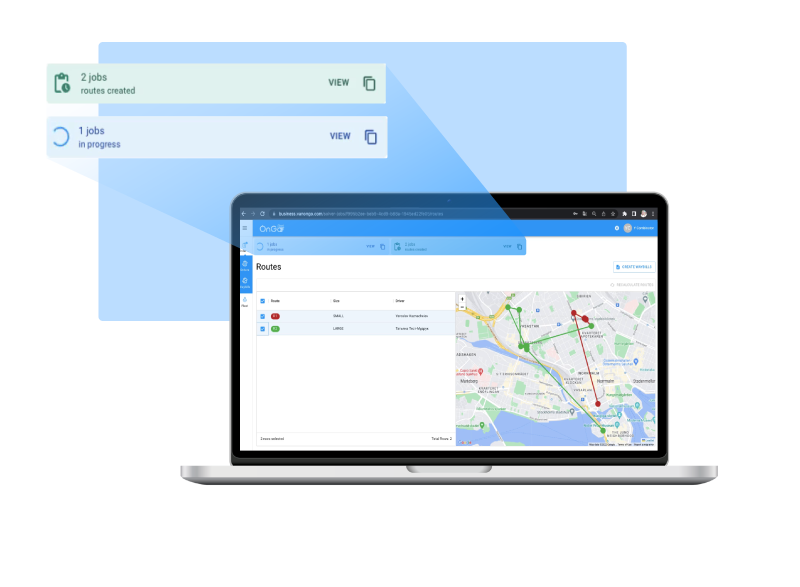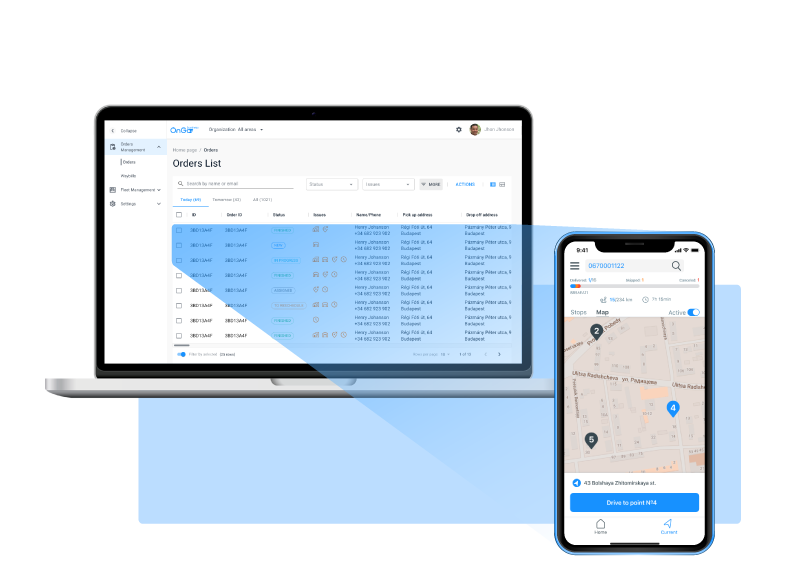 ASSIGN AND DISPATCH DELIVERIES
Eliminate manual efforts with effortless assignment and dispatch of deliveries. Vanongo streamlines the process by assigning available drivers to optimized routes with ease. The updates are automatically reflected in the driver's app, saving the time and hassle.
Get instant customer details, order information, and navigational guidance. Both operations and customers can track the driver's location in real-time. Drivers can choose from popular navigation apps like Google Maps, Apple Maps, or Waze to avoid traffic.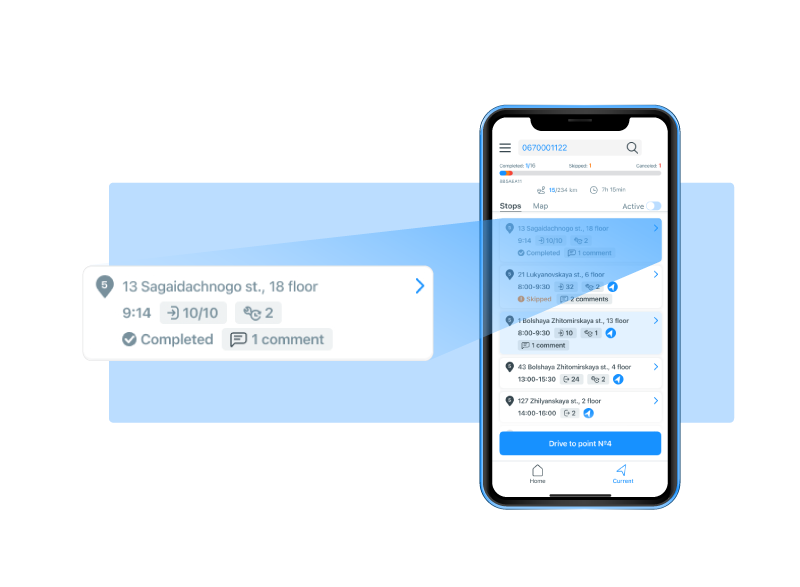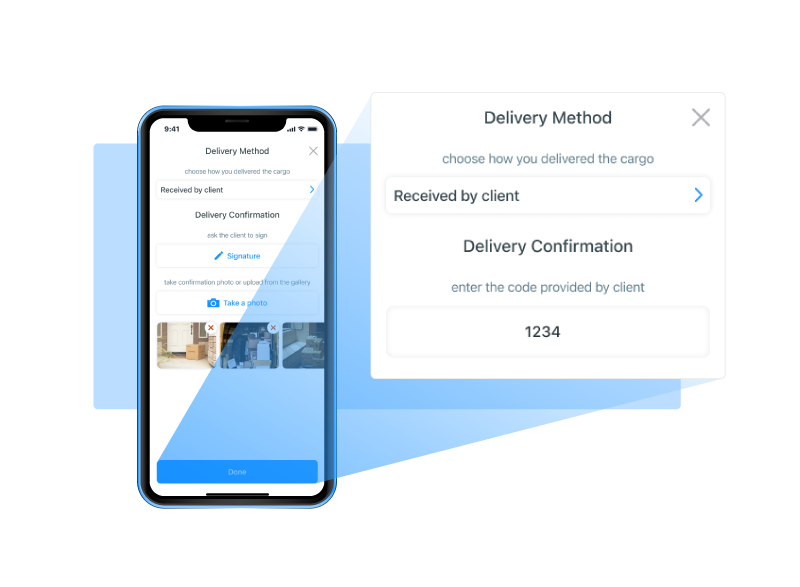 SEAMLESS PROOF OF DELIVERY
Ensure accurate delivery of all orders by confirming they are delivered to the correct address. The Driver App facilitates proof of delivery by prompting drivers to take a photo upon delivery. Both operations and customers receive this information in real-time.
CONTROL FLEET IN REAL TIME
Stay on top of multiple deliveries with real-time monitoring. The operations team can easily track drivers and keep tabs on all deliveries. Get updated ETA's for drivers at each stop. The system automatically adjusts the ETA based on driver's progress, so you'll always know if they're ahead or behind schedule.