SEAMLESS

INTEGRATION VIA API
Connect your system with the VanOnGo platform, and let us take care of all the work from order management to proof of delivery
A BUNCH
OF BENEFITS
STREAMLINE DELIVERY
With the VanOnGo Platform it is easy to automate delivery and business processes.
Let end-user put an order at your System and we will take care of the whole delivery process. From warehouse to the end-user's door.
HAPPY CUSTOMERS
Receive notification about planned delivery, get the possibility to change delivery time, see real-time driving progress.

SMART SOLUTION
VanOnGo platform optimizes routing taking into account different parameters and geocoding services. Empower drivers and minimize delivery time.

SEAMLESS INTEGRATION
Integrate the VanOnGo platform with your system with minimum effort.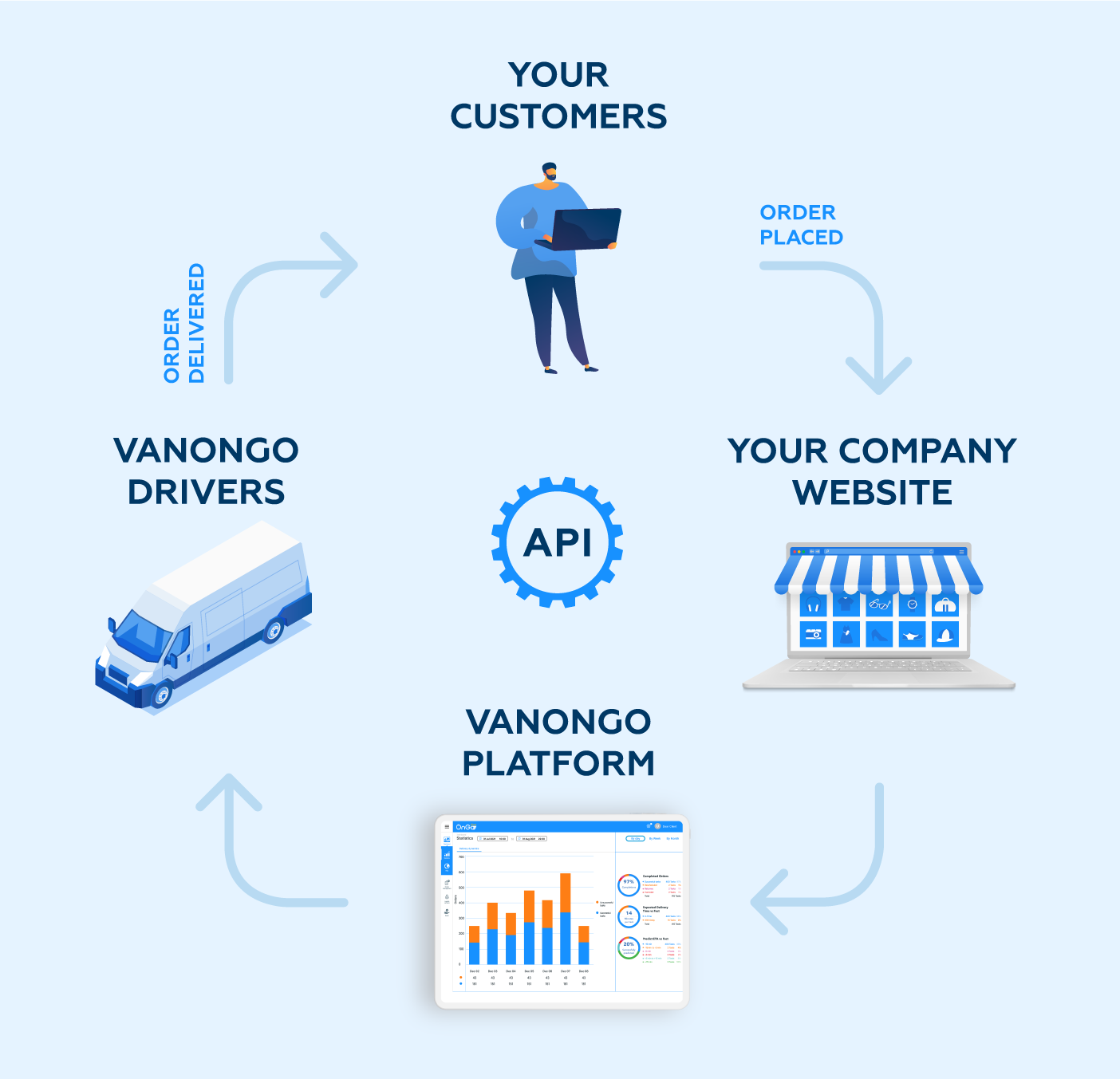 UNIVERSAL
SHIPPING API
Smart route calculation, delivery process optimization, automated dispatch, and full transparency of order state in real-time.
OPTIMIZE DELIVERY PROCESS WITH ONE API INTEGRATION:
• Empower your existing IT ecosystem in no time
• Shorten go-live to reach new markets stress-free
• Get intelligent route calculation and delivery process optimization to automated dispatching
• Driver/Teams management
• Get real-time delivery status tracking